Our Story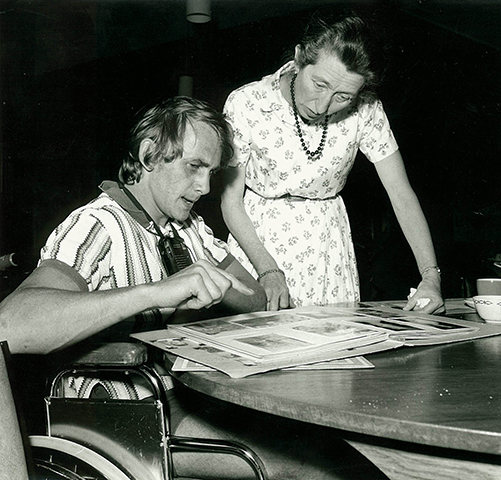 Over 50 years ago Lady Laura Fergusson, wife of the then Governor-General, Sir Bernard Fergusson became concerned at the lack of appropriate residential facilities for people living with disability.
Laura Fergusson continues today to deliver high-quality clinical care and vital community programmes to the thousands of New Zealanders who are affected by stroke, brain injury, physical disability and deteriorating conditions such as Huntington's Disease, MS and Parkinson's Disease.
Over the years Laura Fergusson's services and facilities have been progressively developed to meet the needs of the disabled community, their families and the funding bodies within the health and disability sector.
The original concept of providing a solution to the residential problems of disabled people has evolved and today Laura Fergusson focuses on providing expert rehabilitation services through a comprehensive team of specialists managed by a professional executive team.
Our Naenae Base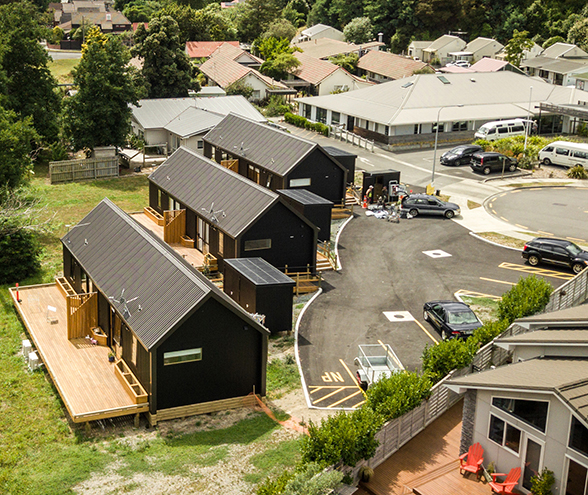 Development of the Naenae site started in 1976 with a committed management committee after approval was granted by the Health Department of the time.
The Naenae home was modelled on the Pioneer Home of New Zealand in Auckland and was developed to support 20 people. A further ten units were planned to be added to the original build if the Trust was in a position to do so at a later date.
The concept was to offer self-contained units that 'suited individual disabilities'. The Chairman at the time described it as 'a home with a series of little flats which a person will be able to live as normally and independent as possible'.
The development was reliant on the generosity of the wider community to launch the vision. This occurred during a period of high inflation which caused several iterations of the original plan being tailored to accommodate for the rising costs. A dedicated 'ladies auxiliary' spear headed the fundraising effort and this culminated in the required funds being achieved to complete the development and fit out.
Since the completion of the original build the organisation has continued to evolve. The client group has also gradually changed becoming more complex needing increasing levels of care and support.
The original philosophy of optimising each client's independence remains the same but now requires a comprehensive team of skilled staff who work with each individual tailoring inputs to meet the individual's needs.
The organisation has also grown and now accommodates forty four residents along with supporting a large number of clients in the community.
Support provided in the community are provided by specialist teams and focus on:
Reducing the client's barriers to participation
Increasing the client's independence, meaningful engagement and participation in the local community
Increasing the client's achievement of personal, community and employment goals to engage in life roles.
LFT Wellington continues to seek opportunities to provide for the unmet needs of people with disability by offering choice and self-determination in the residential and community setting while maintaining the unique culture the organisation is recognised for.